Landscaping Services

At Earthdance Landscaping, we are committed to our work and possess a strong attention to detail and a dedication to craftsmanship. When we redesign your outdoor space, we provide a true sense of quality that will last you for years to come. Every project is professionally installed by our crews, individuals that have years of combined experience and are well versed in the process – focusing on every detail so the final installation is exactly as you envisioned it.
Creative, Practical & Sustainable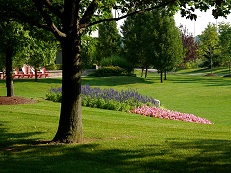 We are committed to the creation of improved built and natural environments through thoughtful, creative, practical, sustainable, and affordable planning and design. We strive to develop planning frameworks and design solutions to sites, programs, budgets, schedules, and the regulatory environment that are in the client's interest, serve the public, and employ best management and design practices.
Our planning and design process is based on a solid understanding of program, site, the project's broad goal and its more specific objectives, and the investigation and evaluation of alternatives.
Plantscapes

With our 12 year background in garden design we have been able to easily pick and choose the best plants for every location we come across. The selection and placement of plants will add many attributes including texture, color, smell and sight to soften your surroundings and structures.
Hardscapes

The look of distinction that custom concrete, pavers, stonescapes and outdoor structures add to any landscape is undeniable. When designed with vision and architectural flair, hardscapes create sturdy and effective functionality while expanding your home or business into the outdoor environment.
Water Features

There is something about the sound of running water that can truly help you to try and relax after the long day of work. The most frequent request with water features is low maintenance, and then make it look great. Through today's aquatic technology these two requests are able to be achieved for you and your project.
Retaining Walls

While retaining walls are constructed for engineering purposes, retention due to grade changes, free standing walls can be used for many applications. Many are used to help border a new patio while adding additional seating for you and many guests.
Commercial Landscaping

At Earthdance Landscaping Inc. we believe you should not have to worry about your property. Once we establish a plan, our maintenance division oversees your property 12 months a year. That means our crew handles every aspect of maintenance and guarantees the highest standards possible. Our comprehensive plan includes an early spring clean up, mowing throughout the summer, fall leaf removal, and winter snow and ice removal services.